I do not have any specific ideal ideas about the appearance of my photo models. Very large models are just as suitable as rather small ones. I have already taken great pictures of blonde, dark-haired and red-haired women, even a bald lady I have photographed. Big breasts or small - the bust size must fit the person.
I always do shootings with the aim that the photos are so good that they can be published: On the web, in calendars or in magazines like PENTHOUSE or Fuse magazine. Whether our photos are then published, however, is decided by others. The chances are quite good.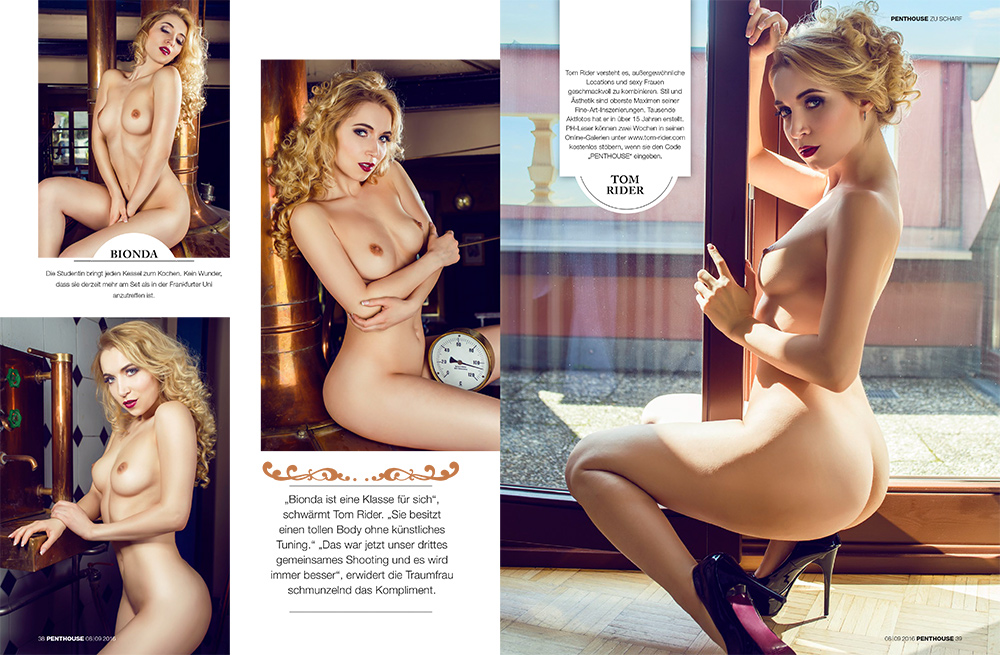 Since almost 10 years my "Woman" calendar exists and my photos are regularly published worldwide. I am the only photographer who has been in every issue (31 pieces) of the German PENTHOUSE magazine for 5 years. 35 multi-page model-pictorials I had in the magazine so far, 7 times there was a girl with my photos on the PENTHOUSE cover.
With my photos as reference, a model can always be seen, so that the trip to Augsburg is worthwhile, even if no fee is paid.
Models from Germany, Switzerland, Austria, Italy, Ukraine, Russia, Czech Republic, Hungary, Poland, South Africa and others have already been my guests for shootings.

Here is the feedback and quotes of the models who have worked with me: