Penthouse Magazine July 2019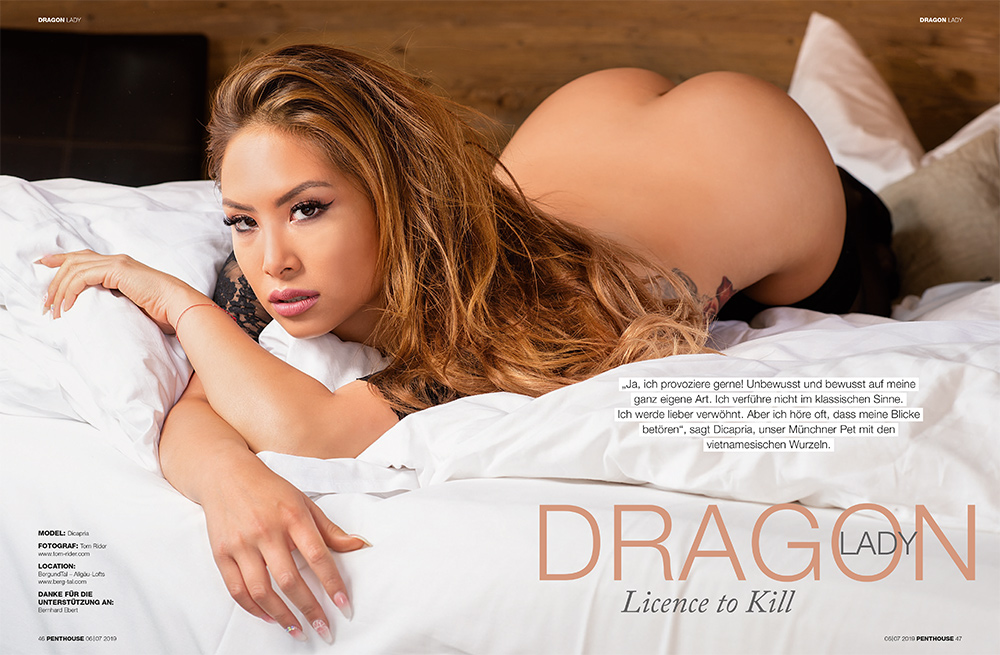 DiCapria has jumped in at short notice at a workshop with me. All participants were extremely enthusiastic about her. What could be more natural than to take a picture of the 25 year old herself? Also Carsten Borgmeier, the boss of German Penthouse Magazine, liked the pictures of the Munich girl with Vietnamese roots....
"DRAGON LADY - Licence to Kill" we titled the track with her in July issue, which was created in an exquisite loft in the Allgäu of www.berg-tal.com.
If you want to see more of it, take a look at my online galleries.